Just the way individuals are recognized by their names, companies, and establishments also need to establish a name in the industry to stand out from the crowd. Only an ideal brand marketing strategy can help you to gain an edge over the competitors and attract more customers by creating an identity that evokes certain emotions when the brand name is mentioned. Earlier, building this identity took years – it depended on the way you work, present yourself and deal with clients. At present, brand marketing is a strategy exclusively aimed at creating a brand name and reinforcing it.
To improve the brand identity, effective communication and product differentiation are at the core of brand marketing.
Your brand is your biggest asset. Your company's identity is no longer limited to its name. It is associated with high-quality products and services, and positive customer experiences. Therefore, to ensure solid business growth you must develop a perfect brand marketing strategy at first. Here, the challenge lies in the fact that the strategy should be in line with the company's requirements, or else its reputation might go for a toss.
Ways to Strengthen Your Brand Marketing Strategy
1. Identify Your Niche Market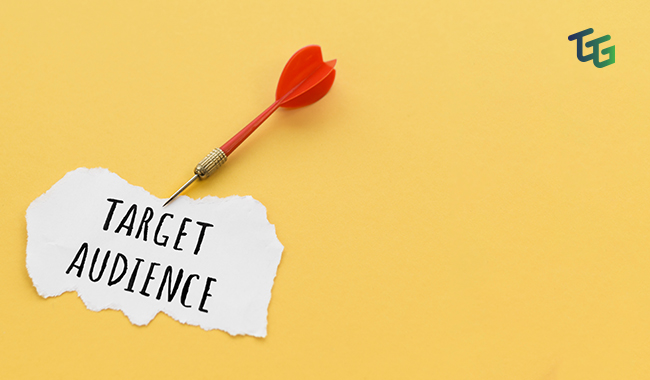 Everybody cannot be your client – creating and honing a niche is essential. To aim for solid growth and profits, firms need to have a clearly defined niche market. The narrower the focus group, the more well-defined will be the profits. A diverse target audience gives rise to a diluted marketing campaign, scattering your messaging. Thus, it is imperative to identify your target customer group for effective brand building. Target marketing will benefit your firm in the following ways-
Efficiently allocating resources among different products and services.
Enhancing positive customer experiences through customized products and services.
Minimizing resource wastage.
Collecting specialized service charges.
Achieving positive economies of scale.
Differentiating your product from that of competitors who may be serving a more general audience.
Enhancing communication with your customers in a language that resonates with them.
Thus, target/niche marketing is the foundation for your brand marketing strategy.
2. Clearly Define Your Marketing and Business Goals
It is essential to review your business goals frequently. Keep asking yourself – Where do I want to see my firm in the next month, quarter, year, or five years down the line?
Accordingly, modify your marketing goals. Your brand marketing strategy will differ according to the specific objective you wish to achieve. For example, a brand marketing strategy aimed at expanding your client base will differ from a strategy intended to introduce customer loyalty programs.
Modify your brand positioning statement as well. An ideal positioning statement will not be more than five sentences.
The brand positioning statement should effectively capture the essence of your business while being realistic and aspirational at the same time.
3. Conduct Competitor Research
In-depth research on rival brands will give you useful insights about what strategy will exactly be suitable for your firm. Notably, the customer response rate to competitors' branding programs will help you design your brand marketing strategy better. As a growing firm, identify the core areas where you can stand out. Besides, it helps you tap into new markets.
4. Differentiate Your Brand Messaging
Your firm's offerings may not be necessarily unique. Brand messaging is the differentiating key here. A catchy brand name and a tagline perfectly represent the overall tone of your organization.
Your firm's vision, mission, and core values must be unique.
Your brand messaging must promise pragmatic yet unique experiences to customers.
The messaging should convey relevant points. It should solve your customers' problems.
Giving a voice to your brand will create a space for it and recall value. It will increase brand loyalty among your customers.
A unique tone will make the brand memorable.
Your brand voice should exhibit the right emotion – be it funny, happy, sentimental, surprising, etc.
The emotion must be true to your offerings and strike a chord with your niche audience.
Starting a podcast will enhance brand messaging. Hire a team of experts that creates value-adding content for your listeners.
Hire a brand ambassador who is not only the 'face' of your brand but also the 'voice' of your brand.
For example, if you own a fitness company, then a credible brand ambassador can be a famous athlete or sportsperson or even a professional trainer. Interviewing athletes or hosting talk shows with them will make a difference in your brand image.
Thus, brand messaging when combined with a brand voice and a brand face augments your brand marketing strategy.
5. Focus on Enhancing Customer Experience
"Customer is the king". This adage is very important for the survival of any business. But many times, the customer also does not know what they want. Your offerings may be better than that of your competitors but if you do not treat your customers well, your business will start stagnating.
Good-quality products and services, timely delivery, quick customer grievance redressal, etc. are some factors that create a positive customer experience.
Also, customers are willing to spend extra for a positive experience. Thus, your brand marketing strategy should be customer-centric.
All these efforts will translate into a positive word-of-the-mouth, which eventually will help your business grow further. These apart, you can initiate a company referral program to enhance brand awareness among the masses.
Involving local communities in your brand marketing program might act as a catalyst to your company's reputation. It also builds a loyal customer base who can become brand advocates, moving forward.
6. Boost Your Online Presence
Increasing your firm's digital presence is of utmost importance in today's digital age.
Create company profiles on various social media platforms like Twitter, Instagram, Facebook, and even the new ones.
Run your advertisements on them.
Post images and videos from important events organized in your firm.
Take help from influencers to reach the target audience, review branding, and create content.
Organize online contests and distribute prizes to increase brand visibility.
You must create your firm's website. Using infographics on web pages will make them attractive and increase brand recall value among customers.
Blogging is a great way to showcase your firm's past work, expertise, and intent. Blogs with a personal touch do wonder on readers.
In short, your online content should be able to trigger a positive response from the masses and keep them engaged. Unify your social media accounts and ensure all resonate with the same message. SEO optimization techniques will further bolster the firm's online presence.
7. Focus on Visual Branding
Establishing an ideal visual identity should be one of the important elements to strengthen your brand marketing strategy.
The use of color psychology enhances visual identity. Different colors are associated with different moods. Thus, different colors will elicit varying emotional responses from customers. This is essential to keep in mind while designing your firm's logo, website, or any social pages.
8. Build Brand Partnerships
Partnering with similar or like-minded brands helps to gain customer trust and loyalty. It also helps your firm to strengthen its foothold in the industry. Notably, shared, or co-created content benefits all partners. Following the partnership, all the firms can expand their user base through strategic collaborations.
9. Distribute Freebies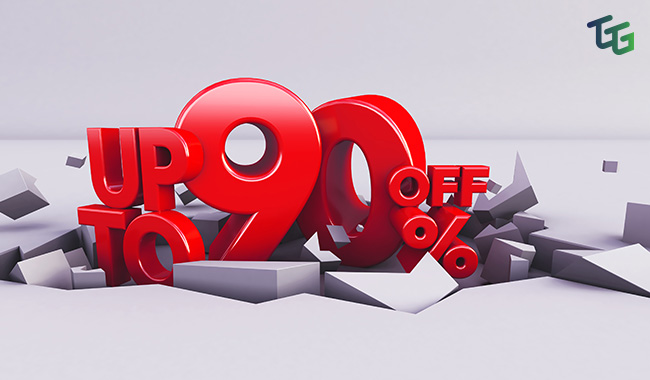 If you are a relatively new firm, distributing freebies or product samples to potential customers augments your brand marketing strategy. In case of services, offer a free trial. Limited access to your product and services for free improves brand awareness manifold.
10. Review Your Brand Development Strategy
Your brand marketing strategy will fail in the long-run sans intermittent checks and periodic reviews. Customer tastes and preferences are constantly evolving. Thus, you have to be cognizant of the changes for your firm's survival.
Implement your brand marketing strategy. Track its results. Rectify your mistakes and update your brand marketing strategy as per the customer feedback and market changes.
From the above-mentioned discussions, it can be easily concluded that branding goes far beyond a catchy name and designer logo. It is the ethics you work on and the general consensus you create about your work. An effective communication process can help you fine-tune your branding strategy.

If you are contemplating starting your own business or repositioning an existing one or rebranding your existing firm, get in touch with 'The Go-To Guy' for a branding consultation here!