Your brand is your brainchild, your years of hard work, something you have given your flesh & blood to.
Portraying your brand in the right light ethically and as honest as possible sets you apart from the competitors and improves your customer base.
In order to develop a lasting brand identity, one should understand the basics of branding and its face value in the market.
Only then, you'd be able to develop your brand identity.
Brand Identity Defines Your Business
The impression that your brand makes, at first sight, is your 'Brand Identity'.
In literal terms, brand identity is defined as the name, design, symbol, tagline or any other elements that distinguish your brand from others.
But what makes brand identity crucial is the fact that it brings the basic yet indispensable asset to your business:
Loyal Customers – the key to the success of any business.
So, without further ado, let's get into establishing your brand identity.
It can be achieved in 8 steps:
Establish Your Brand's Core Attributes:
Brand attributes are the representation of the physical and mental characteristics of a company in the market.
They represent the unique values that give you a competitive edge over other brands.
Before you establish a brand it already has its own natural attributes. You need to enhance these further all the while creating new ones. There are 2 steps you need to follow to build a good brand attribute.
For establishing, you need to identify some elementary but key points:
Understanding the Brand's Philosophy: Before building the brand attributes, understand what your brand stands for and all its characteristics.
Understanding Targeted Customers: Understanding what a customer expects from a particular product, what are the changes they want to see, their emotions with a product, etc can make a great impact on the progress of your brand.
Voice of the Brand: While the customer's emotions play a huge role, a brand's voice and communication are also important. It is necessary that the brand is always positive, happy, and approachable.
The need for making a mark in the market arises when your brand is very new. But once your brand becomes well known, the brand attribute can be easily maintained with reliability, customer loyalty and quality of the product.
So to promote your brand in the market, you can adopt simple techniques like RFIs and Brand Workshops.
The crucial reason for doing a brand workshop is getting all the people working in a company together and gathering ideas on how to make positive progress in your business. It is also conducted to enhance your brand's vision, purpose, and values.
RFIs – Overview of the company, details of the service (just basic information), how to respond and points of clarification.
Identify Key Differentiators from the competitors:
When it comes to key differentiators, your company should follow the famous poem, 'The Road Less Travelled'. That is, take warranted risks to achieve the utmost success.
Your key differentiator should be true. It could jeopardize your whole company if it's not true.
You should be able to prove your key differentiator. What is the point of stating it if you can't prove it? In fact, you risk the wrath of your potential and existing customers.
Relevancy of your key differentiator is also important. If it is not relevant to your audience why will they care?
Narrow down on your Target Audience:
In order to narrow down the target audience, you need to know what excites the customer and what ticks off the customer.
Understanding the Product:
Determining the key benefits of your product and how they help your brand gain profits while outwitting your competition helps you narrow down your target groups.
Understanding the Audience:
We, humans, are fickle beings. Understanding us takes quite the time and patience. But doing it helps a brand tailor all their efforts on what the customer wants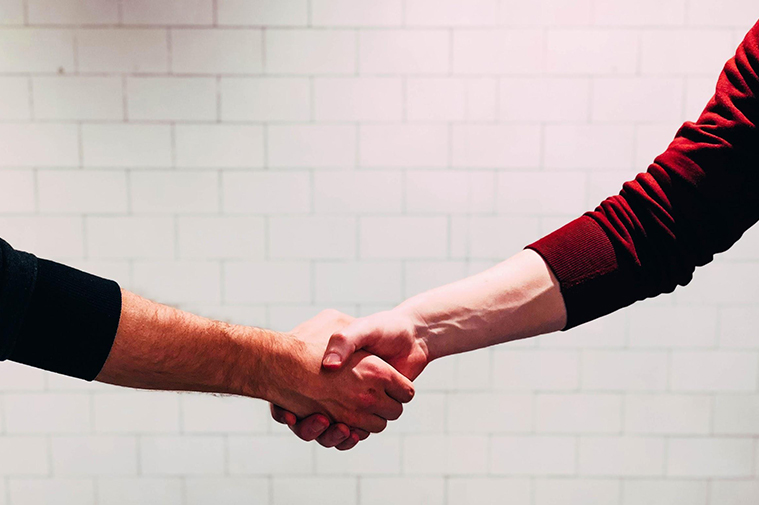 In digital marketing, using SEO helps a brand to find and target the right audience.
Create an Elevator Pitch – Positioning / Core Messaging
Elevator Pitch is a brief description of your company-curated in such a way that it'll create a spark of interest in the audience and takes only a few minutes to explain.
A simple elevator pitch consists of brand positioning: This includes, what your company does, your unique selling point, reasons why any customer likes your product and finally your goal for the future.
Core Messaging further strengthens the company's brand value and customer base. But it is important that the brand's core motto or message should be creative, positive and strong.
The final thing that makes elevator pitching much easier is 'Practice'. This helps you to talk confidently and naturally, making your brand look good in the market as 'word of mouth' is the best kind of marketing.
Craft a niche identity that resonates with your target audience
To understand brand identity, you need to get into the shoes of your customers. As a customer, you search the market for the best product to meet your requirements. Moreover, you would expect good customer support once you bought it.
This expectation of being treated well is the same in your customers. You need to provide your customers with such experience and give them a reason to come back.
Finally, your product or service identity should become synonymous with the brand. Remember the last time you called a photostat copy a photostat copy? You don't. You call it Xerox – that's powerful brand identity.
Expression – across media
Expressing your brand across multiple media is very important. But how you showcase your brand and what customers think of it matters a lot more.
For example, let's say you run a restaurant and you want to boost the sales of your vegetarian dishes. You showcase the quality of vegetables that you get in and the hygiene you maintain in keeping them. Your quality becomes your unique selling point – your brand expression and you maintain that across all marketing media.
Brand Rollout:
Consider a brand launch – the first impression that will set out a niche identity for your brand across many customer groups.
You don't want to launch it as a random afterthought, do you?
Brand Rollout sets the first step in understanding what the people are looking for and what is being sold to them. Usually, a brand fails when there is a mismatch between these two.
Once your product or service is sold, you can't dust off your hands. You have to engage with your customers. You need to build a strong, emotional, and long-lasting bond between your brand and your customers.
Constant brand engagement helps in various ways.
Consistent Feedback helps you understand the needs of the customers and bring up the required changes for your brand.
Increases your repeat customer base as they will experience what your core values are.
Most importantly, it gets you sustainable growth.
Not only above there are many other benefits like prioritizing you for any new product your brand brings, referrals and so on.
If you're a business owner who wants help on branding or rebranding, then developing a lasting brand identity is key to your success. We at The Go-To Guy! are here to help you. Contact us today and know all about marketing from our experts.