In the fast-paced world of digital marketing, email marketing remains a powerful tool to engage and nurture your audience. Despite the rise of newer marketing channels, email marketing continues to deliver a high return on investment (ROI) when executed effectively. However, to make the most of your email marketing efforts, it's essential to follow best practices. In this comprehensive guide, we will explore the top email marketing best practices to help you create successful email campaigns.
Build a Quality Email List:
The foundation of successful email marketing is a high-quality email list. Avoid purchasing email lists and focus on organic growth. Encourage visitors to subscribe to your emails through your website, social media, and other channels. Segment your list to send targeted and relevant content to specific groups, increasing engagement.
Craft Compelling Subject Lines:
Your subject line is the first thing recipients see, so it needs to grab their attention. Make it concise, relevant, and intriguing to entice subscribers to open your email. A/B testing can help determine which subject lines are most effective for your audience.
Personalize Your Emails:
Personalization goes beyond addressing your subscribers by their first name. Use data to tailor content and recommendations based on subscribers' preferences and behaviors. Personalized emails tend to perform better in terms of open rates and click-through rates.
Mobile-Optimized Design:
Most emails are now opened on mobile devices, so your email design must be responsive and mobile-friendly. Ensure that your content is easily readable and your call-to-action buttons are touch-friendly.
Valuable and Relevant Content:
Your emails should provide value to the reader. Whether it's educational content, promotions, or exclusive offers, make sure it aligns with the recipient's interests and needs. Irrelevant content can lead to unsubscribes.
Engaging Visuals:
Incorporate eye-catching visuals, such as images and videos, to enhance the appeal of your emails. Visual content can convey your message more effectively and increase engagement.
Clear Call to Action (CTA):
Every email should have a clear and compelling call to action. Whether it's clicking a link, making a purchase, or filling out a form, the CTA should be prominently displayed and easy to follow.
Test and Optimize:
Continuously test different elements of your email campaigns, including subject lines, content, design, and send times. A/B testing allows you to identify what works best for your audience and make data-driven improvements.
Respect Subscribers' Preferences:
Provide an easy way for subscribers to manage their preferences and unsubscribe. Respecting their choices enhances your brand's reputation and reduces the likelihood of your emails being marked as spam.
Monitor and Analyze Performance:
Regularly analyze the performance of your email campaigns. Key metrics to track include open rates, click-through rates, conversion rates, and unsubscribe rates. Use the insights gained to refine your strategy.
Compliance with Regulations:
Ensure that your email marketing complies with laws and regulations, such as the CAN-SPAM Act and GDPR. Obtain explicit consent from subscribers and provide a transparent privacy policy.
Use Segmentation:
Segment your email list based on demographics, behavior, or engagement. This allows you to send highly targeted content, increasing the relevance of your emails and improving conversion rates.
Automated Workflows:
Implement automated email workflows to send triggered emails based on subscriber actions, such as welcome emails, abandoned cart reminders, and post-purchase follow-ups.
Monitor Deliverability:
Keep an eye on your email deliverability by regularly checking for bounces, spam complaints, and unsubscribes. Use email authentication methods like DKIM and SPF to improve deliverability.
Stay Up-to-Date:
The world of digital marketing is constantly evolving. Stay informed about new trends, technologies, and best practices in email marketing to remain competitive.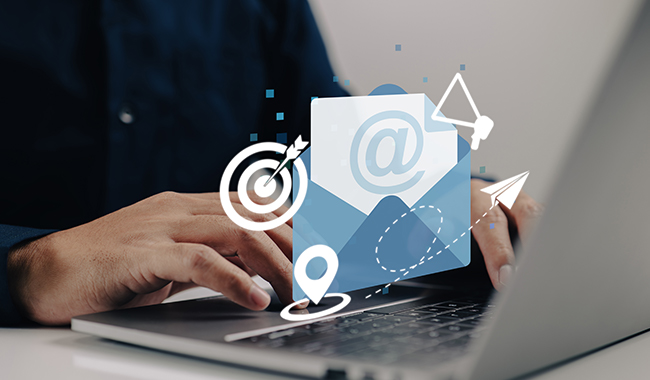 In conclusion, email marketing remains a vital component of a successful digital marketing strategy. By following these best practices, you can create engaging and effective email campaigns that drive results and maintain a positive relationship with your subscribers. Remember, the key to email marketing success is delivering value and maintaining the trust of your audience.
About The Go-To Guy!
The Go-To Guy! is a creative and digital marketing agency that has established itself as a leader in the competitive creative industry of the city. With a focus on innovation and a willingness to adapt to the ever-changing landscape of the digital economy, The Go-To Guy! builds memorable brand identities, activates online presence, and enhances brand engagement to help companies grow both online and offline.