We have talked extensively about the importance of SEO in the past. Different types of SEOs, why your business needs it, how it is different from PPC, and more. It is quite clear that in today's over-saturated market, it is not enough to just have a great product. After all, how does it even matter if your potential customers cannot even find you? And this is where Search Engine Optimization (SEO) plays a very important role. Most of our purchase decisions start from a Google search and if your product can make its way into the customer's consideration at this point, you have already won half the battle.
But ranking on Google's Search Engine Result Pages (SERP) is not that easy. It ranks every webpage on the of basis multiple parameters – how easy it is to navigate, whether it has the relevant information, if it uses the right keywords, etc. Every website owner aims to grab the top position with the right On-page SEO.
What is On-page SEO?
On-page SEO is the practice of optimizing web page content for search engines and users. Everything you do to make the website easier to use and the content on it more useful for the audience goes on to rank it higher on the Google SERP. This means you must optimize individual pages in terms of content as well as HTML source code.
Why On-page SEO Matters?
The very first reason On-page SEO matters is because it is partly under your control. You have complete command on your website and thus can do whatever you want with it. Compare it with Off-page SEO, for example. There you depend on external resources and websites to help promote your website and thus, not everything is in your control.
Secondly, On-page SEO is practically the cheapest way to rank higher on Google and grow your business online. With the right SEO service provider, you can do it at the fraction of the price of PPC campaigns and advertisements. While the results might take some time to show in the case of SEO, they are completely organic and create a long-term impact.
If you want to improve your website's On-page SEO, here are some things you need to check before publishing the next page.
The Ultimate Checklist to Ace On-Page SEO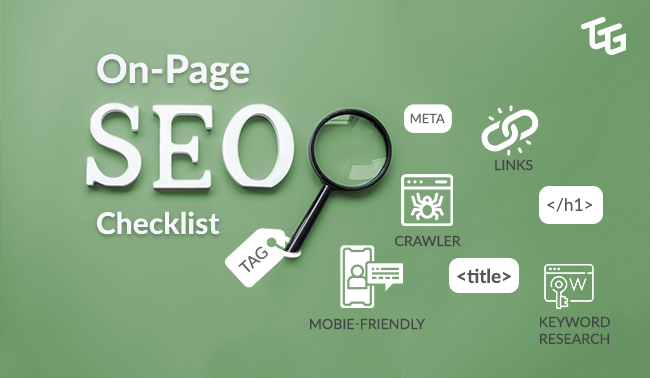 1. Are the title and URL SEO-friendly?
Whether it is a blog or just a webpage, the title is the first thing anybody reads before they decide to continue. If the title does not attract the reader, then they will most likely discontinue reading ahead. So, it is very important to choose a good title for your page.
Similarly, a clean and short URL with the right keyword in it makes a better impression on the reader than a URL with random numbers and letters in it. You should also avoid mentioning years in the URL, so the webpage stays relevant even the next year.
2. Is there a unique primary keyword?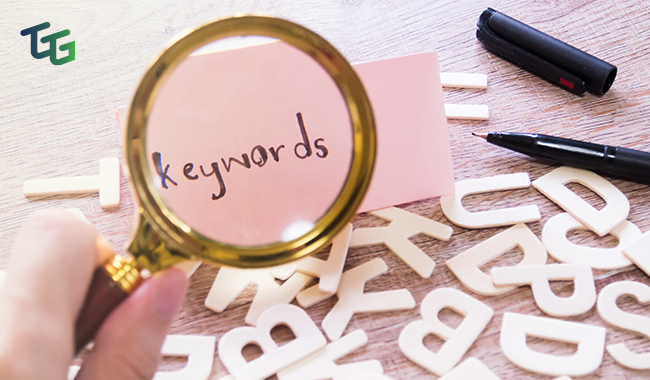 While you might already know the importance of keywords for On-page SEO, did you know it's important to not repeat the same primary keyword on multiple pages? Why? Well, because when a website has multiple pages with the same primary keyword, Google cannot decide which page is more important for the user's query and thus doesn't rank either of them to the top. This is called keyword cannibalism.
3. Are there internal links?
Google does not want the user's journey to end with just one page on your website, and honestly, neither do you. You both want that after landing on one page, the user goes on to another and then another. This is why Google does not prefer dead ends or pages that don't lead anywhere else. Strategically, adding inbound links to other pages on your website can help the user continue their journey with you. A strong CTA at the end further encourages them to continue.
4. Are their images with ALT Tags?
Nobody likes reading large chunks of text without any breaks and therefore, rightly placed images can provide the reader exactly that. In fact, images can also add to the overall experience by adding humor, explaining a part better, or just giving the reader somewhere to rest their eyes. This improves the usability of the page and keeps the user from bouncing off.
On the other hand, using alt tags can help Google understand the image better and can rank it in image searches as well.
Pro tip: Don't add too many images or large images because that makes the page heavy, which ends up taking longer to load. Ideally, each image should be under 200 kb.
5. Are there keywords in the sub-headers?
We all like to skim through a blog before deciding to read a thousand words. Similarly, search engines also like to skim through a page before ranking it to understand what it is about and whether it is relevant for the user or not.
So, in order to appease both the user and the search engine, having some keywords in the sub-headers is a good idea. This way it becomes clear what each section is about. Just look at this article, for example. You know exactly what you will get from each sub-header.
6. Is there a meta description?
Have you noticed how top search results have a short line or two explaining what the page is about? This is what a meta description does and it goes a long way in convincing the user to click on your result. So, make sure each page has a meta description and it tells the user as well as the search engine what the link is about.

7. Is the website crawlable?
Search engines crawl through your webpages to understand it, and how easily accessible your website is to these crawlers, is what defines its crawlability. For example, if Google cannot go through your website properly, then no matter how well everything else is optimized, it is of no use. So, make sure your website is not blocked for crawling or indexing, there are no broken links, there are plenty of internal links, there is a clear sitemap.xml, etc.
8. Is the website mobile-friendly?
And finally, does your website have a responsive design that can adapt itself to different screens? We do most of our browsing on our phones now; in fact, you are probably reading this article on your phone. So, it's important that your website can adapt easily to a mobile screen because that improves its usability. Your page is more likely to rank higher then.

Once your webpage checks out for these questions you have ensured that its On-page SEO is perfect. But you need to keep in mind that Google is constantly updating its ranking algorithms, sometimes as often as 500 times a day. If you cannot adapt to these changes on the move, you will end up lagging. This is what a good SEO service provider like The Go-To Guy can do for you. We make sure you are