Imagine, you've got a choice between making your brand go viral in 24 hours or in 60 seconds. What would you pick? Most people would undoubtedly choose the latter option. Because, in today's world, every second counts. That's precisely why we see a surge in short-form videos. If you've been thinking about how to craft these mini-masterpieces or questioning why they matter, you're in the right place. Let's dive into this blog and uncover everything you need to know about short-form videos.
Why Do We Need Short-Form Videos?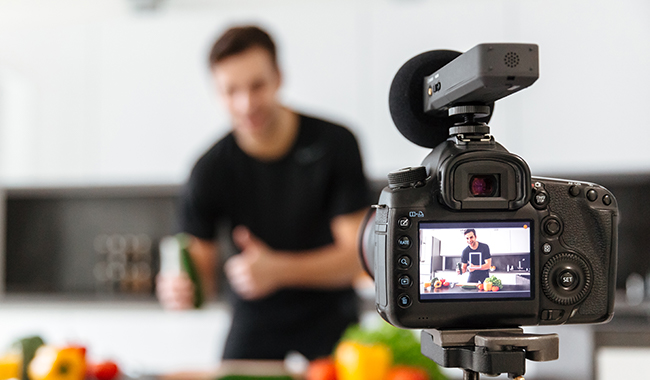 Short-form content is bite-sized content. These videos range from a few seconds to a couple of minutes. But, why do we need this?
Imagine you are at a bustling party, and you like to draw attention to yourself. How are you gonna do it? We would suggest a stunning dance move or wearing something note-worthy(Not too awkward). Short-form videos are that dazzling dance move to shine bright in this digital shindig.
A few key statistics that prove the worth of short-form video content:
TikTok generated 1.53 billion users in seven years with short-form videos
96% of consumers are likely to watch short-form videos
The short-form video has the highest ROI
30% of all short-form videos are seen 81% of the way
47% of marketers agree that short-form videos go viral
Best Platforms To Drop Your Mini-Masterpieces
1. TikTok: An excellent choice to go viral using short-form video content.
2. Instagram Reels: Launched in 2020, a popular choice next to Tiktok to tap into the audience
3. Snapchat: Boasts over 500 million monthly active users and is particularly popular among younger demographics making it an ideal pick
4. YouTube Shorts: Another interesting platform to explore if you are active on YouTube
5. Facebook Stories: Similar to Instagram Stories,can be a great platform to share short and engaging videos
5 Hacks To Make Your Short Video Content Shine
As we sold out to you the power of Short for videos. Here are the best ways to create the best videos:
Hook 'Em Early:
Start your video with an attention-grabbing hook. Like catchy phrases, intriguing questions, or surprising visuals.
Keep it Short and Sweet:
Short-form videos thrive on brevity. Convey your message succinctly and avoid unnecessary filler.
https://www.youtube.com/shorts/2E1mtXlbuVA?feature=share
Look how Sephora showcases quick makeup tips in under 60 seconds without wasting their customer time.
Visual Appeal:
Pay attention to the visual aesthetics. High-quality visuals and appealing graphics make your videos more shareable.
Storytelling Skills:
Storytelling is crucial. Craft a narrative to take your viewers on a journey and make them feel connected.
https://www.youtube.com/shorts/FWwyyjMQANw?feature=share
Look how Airbnb's short videos tell touching stories and evoke a sense of connection.
Leverage Trends:
Stay up-to-date with current challenges and trends. Incorporate trending sounds, and challenges to give your video an ultimate boost without spending any buck.
Ride the Viral Wave With These Hot Short-Form Video Trends
Participating in or even starting a viral challenge. These challenges encourage user engagement and sharing.
People love to learn something new in a short time. Do how-to videos, tutorials, and quick tips related to your brand.
https://www.instagram.com/reel/Cvl96vCpc4d/?igshid=YTUzYTFiZDMwYg==
Did you know that a small BTS video of your company or your life creates a stronger connection with the audience? Every one wants to know the true story behind the scenes, isn't it?
https://www.instagram.com/reel/Cwp7fYguXVZ/?hl=en
Encourage the audience to make content related to your product. This content promotes engagement and builds trust.
https://www.instagram.com/reel/CnPj-OtBy__/?hl=en
Everyone loves a good laugh. Humorous content or meme content can quickly go viral.
Tease your customers with product teasers to develop excitement about your services or products.
And there you have it. Now, get out there, and make some thumb-stopping content, and watch your brand go viral!
About The Go-To Guy!
The Go-To Guy! is a creative and digital marketing agency that has established itself as a leader in the competitive creative industry of the city. With a focus on innovation and a willingness to adapt to the ever-changing landscape of the digital economy, The Go-To Guy! builds memorable brand identities, activates online presence, and enhances brand engagement to help companies grow both online and offline.