It can be a challenge for a business to find its voice in the swarm of many industrial competitors, but there is one element that can quickly change the power dynamics. This shift in the hold your brand has over the market can be created by implementing a knockout brand positioning strategy, which essentially establishes a connection with your prospective audience.
According to a Forbes report, 64 percent of consumers say that shared values help them create a trusted relationship with a brand.
If you have the best product line that can beat the current market leader but can't convey the same to the audience, you won't drive the sales you want. That's where brand positioning comes in, to give your label a voice to gain influence. This blog will address why you need to pay attention to your brand positioning tactics and how they can help to add business value.
What makes Brand Positioning Vital to A Business' Lifecycle ?
Brand positioning is vital since it facilitates you to differentiate your product or service from the market competitors. As a brand, you need to display to your ideal audience what you do and have them invested in it. Brand positioning helps you to reach that target. It showcases what your business brings to the table and what is different about you.
Sentiment and matching a wavelength mean a lot to humans as a society, which is also a trait that carries into their buying habits. You will observe that a brand that successfully vibes with the audience wins all of the attention and loyalty. Since a business label is non-living, the only way to make your products and services marketable is to provide the brand with a voice and persona that appeals to the ideology and mindsets of your potential customers.
Brand positioning increases the strength of the business. A consumer or potential customer will gauge the benefits of your brand and your capacity to meet their demands before purchasing from you. The way you position your brand to meet such demands will determine how likely they are to buy from you.
How Brand Positioning Adds Weight Value to Your Business Presence ?
Social media has the firmest grasp on consumer engagement today. One of the most effective means to reach out and stay relevant to your potential customers is to be seen online, given the social distancing and lockdowns. Creating an online brand positioning can give you a lot of brownie points and drive your sales. Here are some reasons why positioning is essential for your business:
1. Provides meaning to your brand:
To strengthen your presence, the brand needs to resonate with the intended audience. Everyone loves a good story that they can emotionally connect to, or else it will have zero impact on creating a bond. If people cannot establish a connection with your product or service, they will have no interest or loyalty whatsoever. With the help of brand positioning, you can pinpoint the wants, needs, driving factors, buying behaviour, and psychology, which will help you weave a story they love and want to be a part of.
2. Doubles as a branding guide:
The way you position your brand can act as a foundation for decision-making regarding your brand marketing strategy. It saves a lot of time and capital since you have a plan for your future strategic moves.
3. Segregates you from the rest:
While you discover what you want your brand to mean to the audience, you will also identify and establish what separates you from the competitors or similar businesses across industrial verticals.
How to Create a Brand Positioning Strategy?
Whether online or offline, brand positioning is an internal process that requires you to answer three critical questions.
1. Who is your target audience?
The "who" aspect of market segmentation determines the audience that will be most likely to purchase your products and needs you the most. Once you find your "who", they are called your target or ideal audience; your priority will shift towards wooing and attracting them so they can be coaxed into the sales funnel.
2. What can you provide to your audience?
The "what" refers to the problem or void in the market or potential customer's lives that you solve.
3. Why should the audience listen to you?
"Why" is a reason to believe that your brand is better than other brands at solving the problem, meeting the need.
Implementing Your Brand Positioning Strategy
Once you figure out the three W's of your brand positioning, it's time to embrace the power of branding and implement your positioning strategy. You can follow the following steps as a guide:
1. Identify Your Target Audience:
Study your services or products and the competitors in the market. Conduct research and carry out a survey to understand where your brand stands in league with the competitors. Zero down on the types of consumers you plan to market your brand to. Settle the mission, vision, and value statements, and determine the personality you will use to send the message across, depending upon the character and psychology of your target audience.
2. Emphasize What Makes Your Brand Unique:
Find the factors that set you a step apart from the rest in the market. What are your brand's strengths? Cash on these advantages and create a unique selling proposition (USP) that will grab their attention instantly.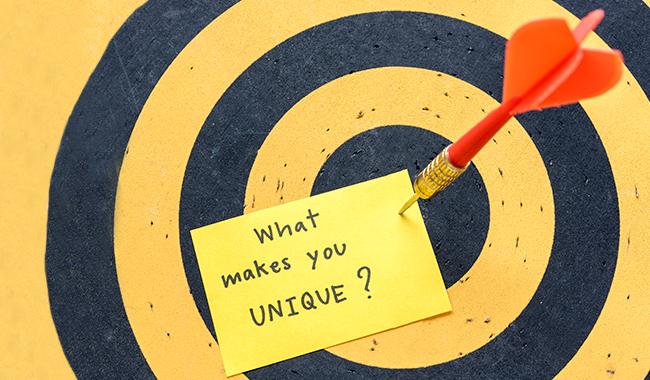 3. Curate a Brand Positioning Statement:
Bring all your findings together to create a statement reflecting your values and USP loud and clear to your target audience. An unbeatable brand statement packs a powerful punch with these four factors:
Target Audience: Study the profile, demography, and behaviour of your audience.
Relevant Market: Profile the market and category of your product or service and which market niche it fits into.
Brand Claim: State your brand's promise that no other competitor can provide.
Support to your Claim: Back your claim up with supporting evidence.
4. Test Your Statement:
To check whether your brand statement will work out successfully in the grand scheme of things, consider sampling with the audience. Ask your customers what they think about the brand's statement and message. Based upon such feedback surveys, modify and revise the statement till it gathers the highest approval rate.
An important note to consider will be if you're a challenger brand in the market that already has a leader in the niche. You cannot claim to be the best in town but can constantly challenge the top brand's claims by stating what distinguishes you from them.
For instance, McDonald's and Wendy's, where the latter is a challenger brand. Here are a few snippets of their online persona on Twitter:
We observe a very millennial style of brand positioning in these snippets because the target audience consists of a broad youth base that enjoys an excellent online roast session. While McDonald's doesn't have to prove their worth as much, Wendy's statement has a cheeky and satirical expression where it challenges McDonald's and other brands with pure sass.
Bottom line:
A brand positioning strategy may seem like the light outside a tunnel for new brands trying to make their mark among industrial sharks. However, it is also essential to understand how the corporations and bigger establishments have their teams of branding professionals that dedicate themselves solely towards keeping the strategy moving with the times.
As a new or small to medium business, this can be pretty challenging to do by yourself, which is why we exist! The Go-to Guy! are at your service with our creative and strategic brand positioning genius. With our help, your business can receive a complete branding makeover that will have customers knocking on your doors in no time. Want to get to know us? We do too! Contact us today!