The best thing about owning a business, if you ask us, is the fact that there is no end to your growth. The sky is the limit if you just reach out and grasp it. How? Well, therein lies the importance of planning and strategizing.
Among the many strategies that a business can adopt to reach the next level of growth, harnessing the power of marketing is perhaps the most important – if used right, it will yield ROI beyond your imagination, and if not, it can ruin a business. It is therefore imperative to get your marketing priorities right. One of the pillars of successful marketing, whether for an established business or a fledgling business looking to establish itself, is to build a solid brand strategy.
What is a Brand?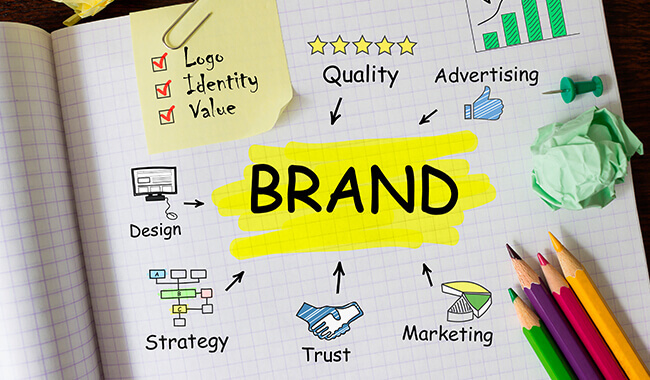 Simply put, a "Brand" is a set of associations and perceptions that people make with a particular company and/or its products. It begins with a well-structured, eye-catching, and professionally designed logo, for sure. But it is a lot more than that. From typography (the fonts used in your stationery, marketing materials, website, or app) to the color palette as well as the tone used in your communications, a lot goes into building a brand.
For example, Amul's "quirky but honest" brand identity has been built with the help of its Amul Girl mascot and its "topicals" (those funny illustrations featuring the Amul Girl and a current / trending socio-political event). Notably, the mascot and the topicals have helped build their brand identity much more than the logo has, but without the logo, the mascot and the topicals would not have had any impact.
Why Should You Embrace the Power of Branding?
Because your brand has the power to set you apart in the minds of your clientele.
If we are to answer the question "What is Branding?", as branding and rebranding experts we would say that it is the way you use your brand to tell the whole story of your business to the world at large. Branding activities not only make a memorable and lasting impression on your customers or potential customers but also tell them exactly what to expect from your company or products. Overall, it helps in building the personality of your business.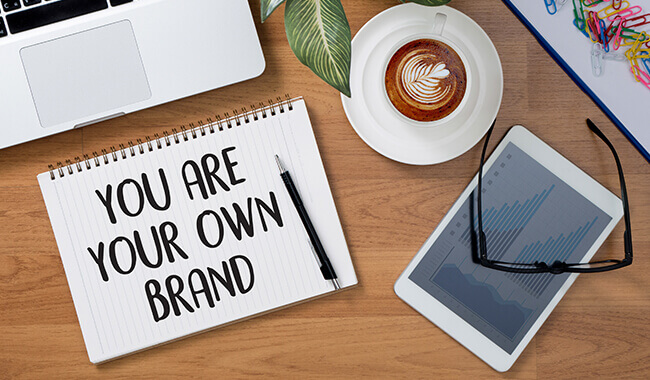 Naturally, it is an incredibly powerful tool. Recently, Priyanka Chopra's new restaurant in New York has been in the news. She knows precious little about running a restaurant, nor is she a chef. Why then would people pay a fortune to visit her restaurant? Yes, you said it – because it is Priyanka Chopra's restaurant. That is the power of Personal Branding.
On the other hand, take the Tata Group as an example. From cars, diamonds to clothes, and tea, just the fact that a product is manufactured or marketed by the Tata Group is enough to build confidence in the minds of the consumers. Even for relatively new products like pulses and e-commerce, their struggle to establish themselves in an already cut-throat market was negligible, because people banked on the name – Tata Group. This also justifies the power of Branding.
Interestingly, the Tata Group also started its branding journey backed by Ratan Tata's personal brand value. But they have successfully become larger than their founder's personal brand.
How did they get to this level, and more importantly, can YOU get to this level as well?
Yes, you too can become a Brand. With the right Brand Strategy.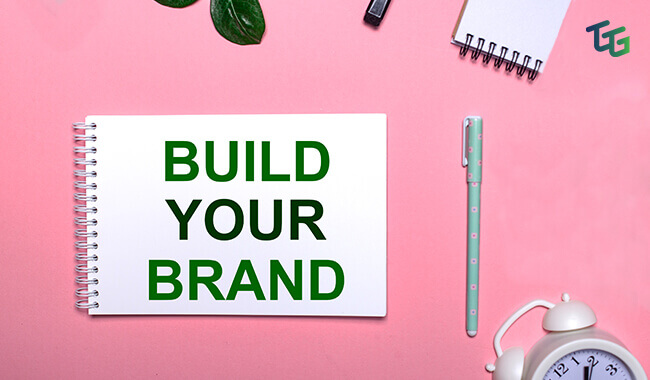 If you have already invested in building a brand, but unable to witness the expected results, revisit your Brand Strategy. Check whether you are telling the right story to the right audience? Are you touching the right chords in the minds of your target clientele? Has your brand evolved in keeping with the times? If not, you are not harnessing the full potential of your brand.
Devising a successful brand strategy should help you to channel, generate and influence the customer base to make positive associations with your brand. Consequently, helping your business perform better.
Take a holistic look at your Brand Strategy.
Concentrate on:
Streamlining Your Brand Identity – What does your brand stand for, what makes your brand tick? Ideally, your Brand Identity should be based on:

The Brand Story – how it all started, and what keeps you going.
Values – what makes you different.
Vision – how your brand wishes to contribute to the customer's life as well as the world at large.
The Brand Personality – how you wish to depict yourself.
Simple things like using the right colour palette can go a long way in convincing people to make the right associations with your company or products. For example, if you are in the fresh foods business, consider using earthy hues like green and brown in your logo, marketing materials. Apart from indicating freshness and earthiness, these colours also evoke feelings of trust and calmness in the subconscious human mind. Restaurant logos fare better with shades of red, orange, and yellow in them, as these colours evoke subconscious association with hunger.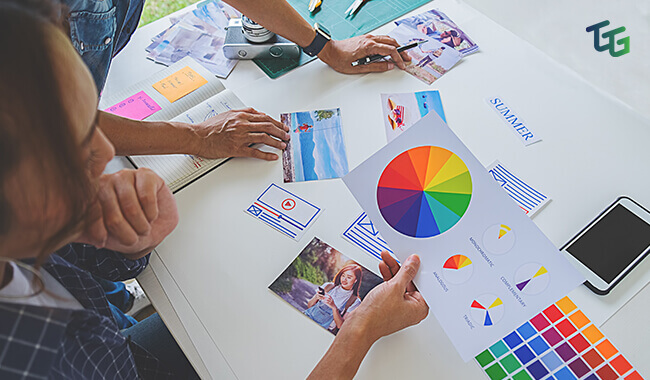 Providing A Meaningful & Consistent Brand Experience – Your customer's purchasing experience starts before the actual purchase and does not stop as soon as your sale is complete. Your company must acknowledge this. Instead of treating it as just another sale, walk every step with the customer on this journey and find ways to make it stand out. Little things like adding a bit of personalization in the interactions go a long way in making an impactful experience. Do this, and you can bet that your customer will return to you, for the "experience". Possibly with friends in tow!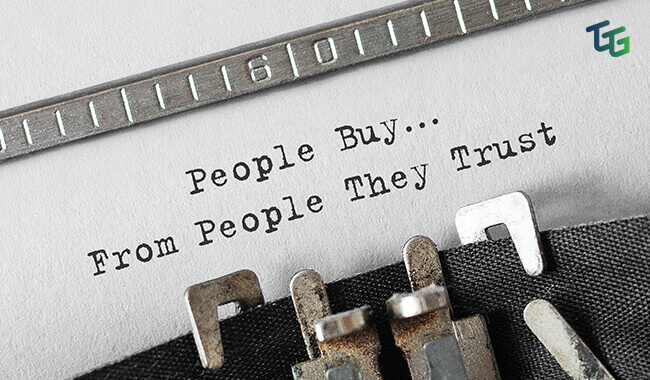 Increasing Brand Engagement – Opportunities to engage with your customers or potential customers are abundant today. An apt example is the way Zomato uses its various social media platforms to share branded memes, jokes, topicals. It keeps the brand fresh in the minds of the people and builds camaraderie, a relationship with them as well. Most brands today actively engage with their customers via social media, whether to address complaints or to acknowledge feedback. Loyalty programs are also a great way to increase brand engagement.
Achieving Strong Brand Positioning – How do you want to come across in the minds of your customers? How is your brand similar and dissimilar from your competitors? Will your brand benefit from a re-positioning? For example, Dove has, in keeping with the times, moved away from the previous positioning of their products as tools to enhance traditional beauty. They now position them to promote, support, and appreciate natural beauty.
Things to Avoid While Devising A Brand Strategy:
Do not be rigid. If your brand strategy is not working as expected, you might need to think about rebranding and/or repositioning your brand. Sticking to a particular brand identity that is no longer relevant in the current market scenario might be detrimental for your business. Kodak and Nokia are glaring examples of this menace.
Do not be fake. Overselling your products or hiding the drawbacks never helps. Remember, if the customers feel cheated, they will never come back. In fact, they might also highlight their negative experience on various social media platforms, which in turn, will scare away new customers.
Do it Just Right. Neither underselling nor overpromoting is good for your business. You need to carefully analyze the market and reach the optimum level of marketing your brand.
The power of branding is limitless.
Used right, at the optimal levels, it can transform your business and help you reach the next level of growth.
If you feel ready to harness this power, you might benefit from consulting an expert who will evaluate your needs and guide you through the branding journey. The rebranding experts at The Go-To Guy! have successfully helped many brands to reposition themselves in the market.
Take the first step and get in touch with us today, and your brand could be our next success story!
Disclaimer: We have used existing brands like – Amul, Tata Group, Zomato, Priyanka Chopra, and Dove to illustrate the concepts of branding and have used the brand examples to show positive information only.