In today's competitive world, where choices are abundant, even a well-established brand can quickly lose its audience if it does not stay relevant to the changing times. With growth comes responsibility; hence, it is of utmost importance for companies to stay innovative as they grow. To maintain credibility in the market, every company must monitor its position and find solutions to strengthen itself. If one wants to stay ahead of the competition and operate in a space that is constantly evolving, it is necessary to strengthen brand marketing strategies as well as update and innovate daily. And this is only possible by conducting a brand audit as it allows a brand to look at the overall picture for establishing long-term strategies for business growth.
Understanding The Concept Of A Brand Audit
A brand audit gives you a broader perspective of your brand's performance and position and analyzes the need for rebranding and benchmarking against competitors, among other things. In simple words, a brand audit is a detailed report that shows the brand's current performance as compared to its stated goals and then evaluates where that performance positions the brand in the market. Here, it is necessary to understand that two brands cannot have similar criteria to conduct a brand audit because its methodology is different for both industries and individual companies. However, every brand audit covers the following aspects:
Performance of the brand.
Strengths and weaknesses of the brand.
Strategies that meet customer expectations.
Position in the market compared to the competition.
Conducting A Brand Audit
Now, conducting a successful brand audit can be tricky if one is not fully aware of the process that goes into it. However, there are several ways to conduct a brand audit. First, one can employ a professional branding agency to conduct a comprehensive audit that will examine:
(a) Internal branding, where the brand's voice, USP, culture, values, mission, and position will be examined; and
(b) External branding where brand elements such as logo, website, advertising, SEO, social media presence, content marketing, public relations, and event displays shall be assessed.
The branding agency also examines the company's customer service, HR policies, sales processes, and infrastructure while performing an audit.
Another way to conduct a brand audit is to do it yourself by using the available data. Here, it is essential to note that all the steps must be diligently followed if one wants to undertake a brand audit. The seven significant steps to conduct a successful brand audit are as follows:
Constitute A Framework
It is vital to refer to the brand's mission and strategic goals to constitute a framework. Before exercising an audit, one must consider the target customers, their demands, the marketing plans to reach such customers, and the layout of the business area in which the company operates. This first step plays a significant role because one must know what they wish to analyze before starting the analysis.
Review Web Analytics
Start by assessing the traffic on your business website and review the performance of your website by evaluating your web analytics program. It is common knowledge that SEO boosts organic traffic on your website, and hence it is necessary to check whether SEO and PPC Marketing are succeeding or not. One must also monitor conversions and conversion rates as it is essential to remember that traffic is valuable only when it is coming in through the targeted customer base. After reviewing the web analytics successfully, a brand audit will showcase the types of content working best for your brand.
Assess Social Media Data
Digital marketing is an effective medium to create a loyal customer base. The social media data helps monitor the overview of your brand and gives access to audience data that is unavailable through other channels. This information further allows the brand to better understand its audience and examines how well social media marketing works. Based on this data, one may reposition their strategy if the actual audience differs from the perceived audience.
Know Your Customers
It is easy to rely on web analytics and social media data, but this will not give a complete picture of the brand's actual status. One must also consider the customer's feedback. This may be possible by conducting surveys via telephone, email, on the brand's website, or as part of the sales process. The survey questionnaire can rate the customer service experience and answer questions that cannot be easily told by data alone. Understanding the customer experience will be an essential part of the brand audit, and an amalgamation of quantitative and qualitative feedback will help you do so.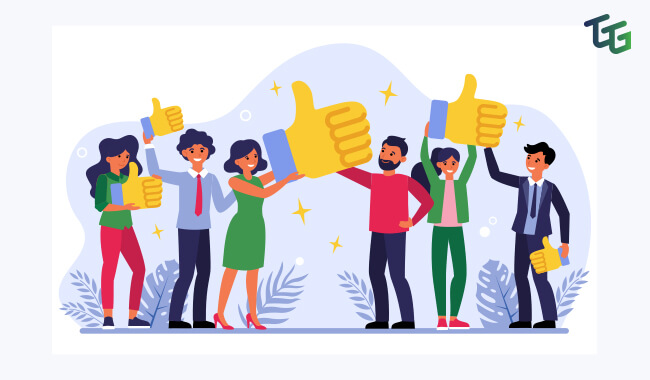 Examine Sales Data
We know that the sales data lies at the forefront of every monthly report. However, examining it along with the rest of the audit data will help to identify problem areas. In addition, understanding the factors that influence customers' actions and solving any discrepancies in advance will ensure customer satisfaction and provide opportunities to further the brand.
Monitor Your Competitor's Brand
As mentioned earlier, customers are spoilt for choice and tend to move away from their favorite brand if it becomes irrelevant to changing times. Therefore, in the final part of a brand audit, one must monitor the competitors and understand their position in the marketplace.
Review Results & Monitor Progress
In a successful brand audit, one should establish a detailed plan of findings and highlight the areas that need improvement, along with a timeline of expected results. Then, after an action has been taken on each area, one must monitor the progress efficiently. Continuous reviewing will allow you to know if the targets are being achieved. However, it is necessary to repeat the audit process after a reasonable time to stay ahead of others in the market.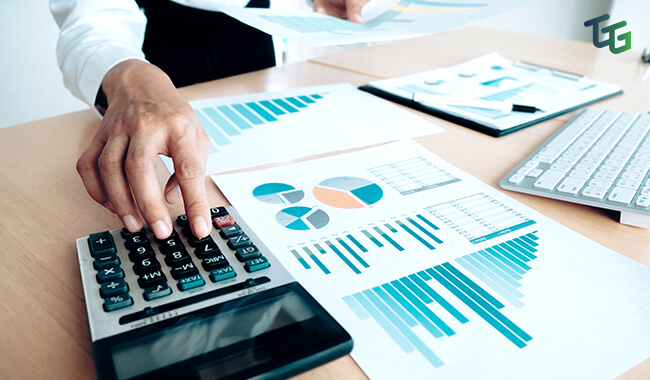 Wrapping Up
The above-mentioned seven steps will help you to perform a successful brand audit and provide information pertinent to the business. Nonetheless, if you are still perplexed about the whole process, we are here to help you. Branding experts at The Go-To Guy! can help you build your brand strategy and amplify its voice to keep it novel and up to date with the changing times.