Let's be honest, it's practically impossible to be one of a kind in today's market. Whether you offer a service or sell a product, you will never be the only one. Your consumers have tons of options, and in many ways, it's good too. Firstly, a healthy competition only makes things better for everyone. And secondly, if someone chooses you, it's not because you are the only option but because they actually like what you are offering. This plays a vital role in improving your brand loyalty.
What Is Brand Loyalty?
In very simple terms, it's the tendency of the consumer to repeatedly choose one brand over other similar brands for products or services. In the modern market, it is more than just the demand and supplies dynamic between the seller and the buyer. There is a relationship between the two built over trust. For example, when an iPhone user chooses to upgrade to another iPhone instead of a Samsung or a OnePlus, that is their loyalty towards Apple. The user has been really happy with their last phone and the service offered by the brand and thus, they chose to go for an Apple product again. In fact, trust in the iPhone is likely to spread over to other Apple products as well. That is what brand loyalty is.
With endless options in front of the buyer, every business needs to build a long-lasting relationship with the consumer instead of a buy-and-bye transaction. This means once somebody is converted into a customer, the business should do their best to make sure they don't forget the customer and the customer doesn't forget them. To this end, building brand loyalty is very important for every business.
Digital Marketing And Brand Loyalty
If you have read this article so far, you've understood how brand loyalty plays a major role in ensuring uninterrupted business for any company. But brand loyalty itself is not easy to come by. It takes meticulous planning, strategizing, and constant effort to gain the consumers' trust, and today, digital marketing is a big part of it. But what is a digital marketing and how does it help create a loyal brand base? Let's understand that.
1. Brings You To A Wider Audience
What could be seen by more people, a giant billboard or simple Instagram post? Obviously, it's the latter. Almost everybody you want to reach out to is already on some digital platform – Instagram, Facebook, YouTube, LinkedIn, Email, Google (via SEO and Ads), etc. This way digital space allows you to reach a much wider audience pool than traditional marketing could. Reaching a wider audience also means bringing in more consumers and establishing yourself as a serious contender in the market. This is the first step of building brand loyalty and digital marketing allows you to do that.
2. Helps You Define A Brand Voice
Redbull is adventurous. Apple is revolutionary. Zomato is quirky. We all agree to this unanimously, but how do we know this? In fact, the bigger question is how do brands even have these personalities? The answer is digital marketing. Especially, the content they put out on various channels allows them to craft a personality for themselves. Research shows that brand personality immensely enhances customer satisfaction and loyalty towards the said brand.
In many cases, brand personality is a significant factor in building loyalty than customer satisfaction. This is because in the competitive market all products are pretty much similar, so what sets one apart from the other is who the brand is. Creating content in a specific style and keeping a consistent voice on every medium is one of the important steps towards crafting a brand personality.
3. Content Keeps You Fresh In Memories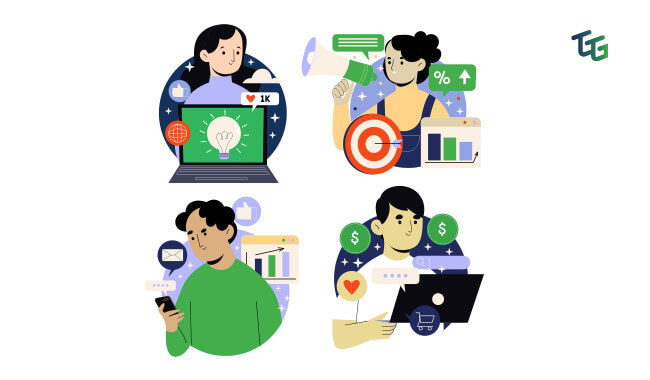 Remember the popular saying "out of sight, out of mind"? It is just as true for brand loyalty as it is for friendship. This is where the importance of engaging with the customer comes into play. We are always reading through content, and it is important for brands to be a part of that, or customers can easily forget them. Social media gives the perfect space for brands to consistently post engaging content, put up polls, showcase their products, and engage with their customers. This way they can become more than just a brand for the consumer.
4. Makes Two-Way Communication Possible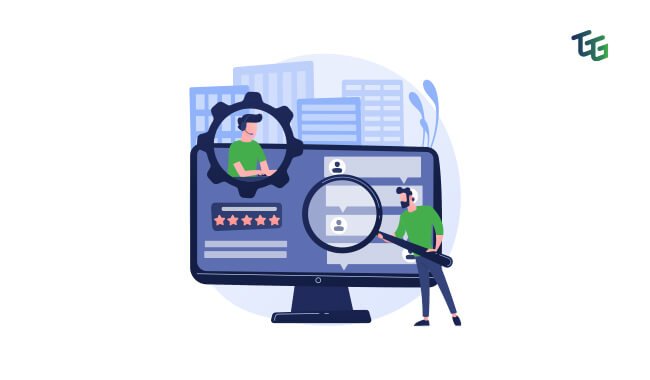 Drawing more from the last analogy, a friendship needs two-way communication where both sides talk and listen to each other. While traditional marketing allows brands to talk, there is no real way for consumers to express themselves. Digital marketing, on the other hand, not only allows brands to talk but also listen to what their customers have to say. Whether it is solving consumer problems in real-time after a single tweet or taking polls to perfect a product, you can do it all through digital marketing. Now wouldn't you rather choose a brand that is prompt with their customer service over one that doesn't even listen to you?
5. Provides Reliable Data
Finally, digital campaigns and marketing efforts are infinitely easier to track and analyze than an offline campaign. With tools and platforms like Google Analytics, Outbrain, etc. you can keep track of every aspect of a SEO, PPC campaign. You know exactly what people are liking, what they aren't liking, how they are landing on your website, how long they are staying there, and more. Not only does all this data help you understand your consumers better but also enables you to perfect your marketing strategy. Getting this level of data is impossible with traditional marketing.
Wrapping Up
All of the above put together finally allows a brand to become a friend of the consumer, and it's a lot easier to trust a friend than a multinational company. Think of how well we know the brands we engage with on a daily basis and how much it influences our purchase decisions. That is the power of a great digital campaign.
Many brands have fallen victim to failed digital campaigns and that is why it is important to choose a branding and marketing partner that has experience and expertise. Take us for example. The Go-To Guy! brings a combined experience of over 30 years in brand building, and since our founding, we have helped some of the biggest companies find their voices. So, if you want to build a loyal customer base that keeps coming back to you, we have what you need.
Disclaimer – We have used the existing brands like – iPhone, OnePlus, Apple, Redbull, and Zomato to illustrate the concepts of branding and have used the brand examples to show positive information only.